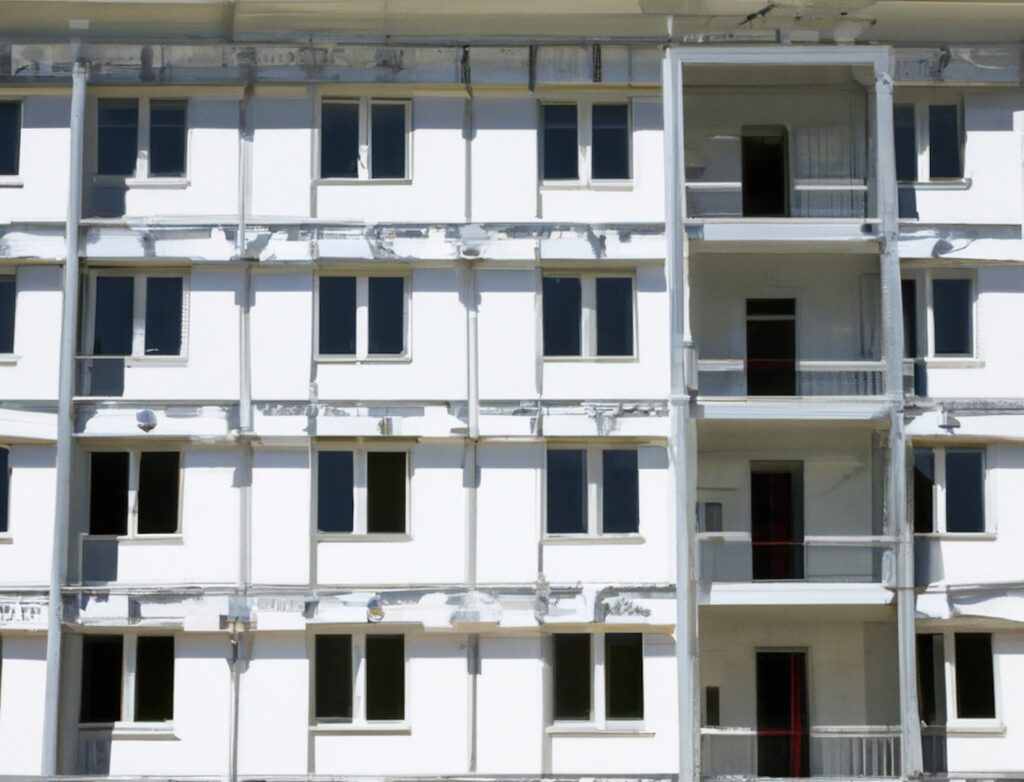 The Exterior Insulation and Finish System (EIFS) has been hailed as a revolutionary product in the construction industry, offering unique benefits in energy efficiency, aesthetic appeal, and cost-effectiveness. However, it has also been mired in controversy, largely due to misunderstandings and misinformation. At Construction Solutions, we're committed to setting the record straight, dispelling the myths, and emphasizing the potential of EIFS when done right.

EIFS Uncovered: A Comprehensive Overview
EIFS, short for Exterior Insulation and Finish System, is a cladding system that envelopes the exterior walls of a building with an insulated, water-resistant, finished surface. Introduced in the U.S. in the 1960s, EIFS quickly gained traction for its ability to mimic the appearance of stucco, brick, or stone at a fraction of the cost. Beyond aesthetics, EIFS excels in energy efficiency, outperforming other wall systems in thermal and moisture control.
The Infamous EIFS Controversy: Understanding the Bad Reputation
Despite its many benefits, EIFS found itself in the eye of a storm in the late 1980s and 1990s. A series of building damage claims arose, all pointing to moisture intrusion problems allegedly caused by EIFS. These incidents led to a cascade of negative publicity, lawsuits, and a general belief that EIFS was a flawed system. However, subsequent investigations revealed that the issues were not due to the EIFS system itself, but rather improper installation and lack of adequate moisture control measures.
The Right Way to EIFS: Construction Solutions' Proven Approach
EIFS, like any other building system, requires proper installation to function optimally. At Construction Solutions, we've perfected our EIFS application technique, placing a strong emphasis on precision, quality, and best practices. Our expert team ensures appropriate installation of the drainage system, correct detailing around windows and doors, and selection of premium materials. We stand by the philosophy that EIFS, when installed correctly, can provide superior performance and add value to any building project.
The Impact of Quality EIFS on Building Performance
A well-installed EIFS can greatly enhance a building's performance. It offers superior energy efficiency, reducing heating and cooling costs and contributing to a more sustainable built environment. EIFS also provides endless design possibilities, allowing architects and designers to achieve the aesthetic they desire without compromising on performance. Lastly, the longevity and durability of EIFS make it a cost-effective solution in the long run.
The story of EIFS is a testament to the importance of quality craftsmanship and correct installation practices in the construction industry. It's not the villain it's often made out to be. When implemented properly, EIFS offers an attractive, durable, and energy-efficient solution for building exteriors. At Construction Solutions, we're committed to harnessing the true potential of EIFS and delivering top-notch installation that stands the test of time.