This four-story condominium building in Jacksonville Beach built in 1980s was fully restored when CSI was hired to prepare plans and specifications for major repairs and improvements.
Removal and replacement of exterior cladding and finishes
Removal and replacement of exterior windows and doors
Modernized the look of the building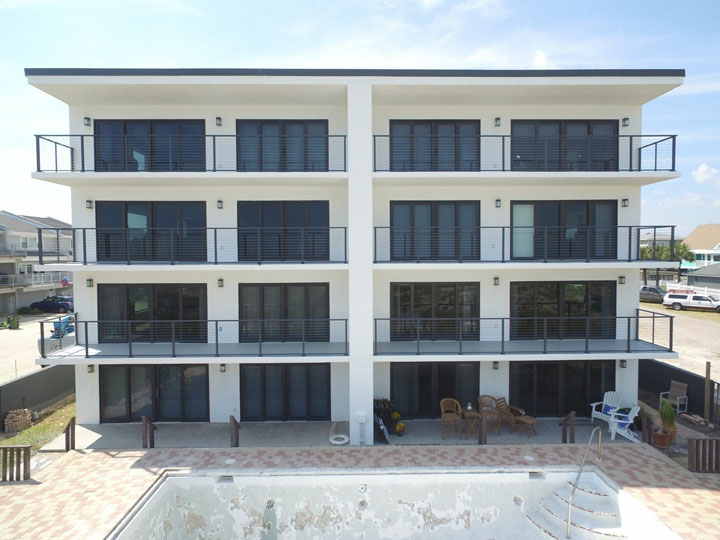 After Condominium Improvement Project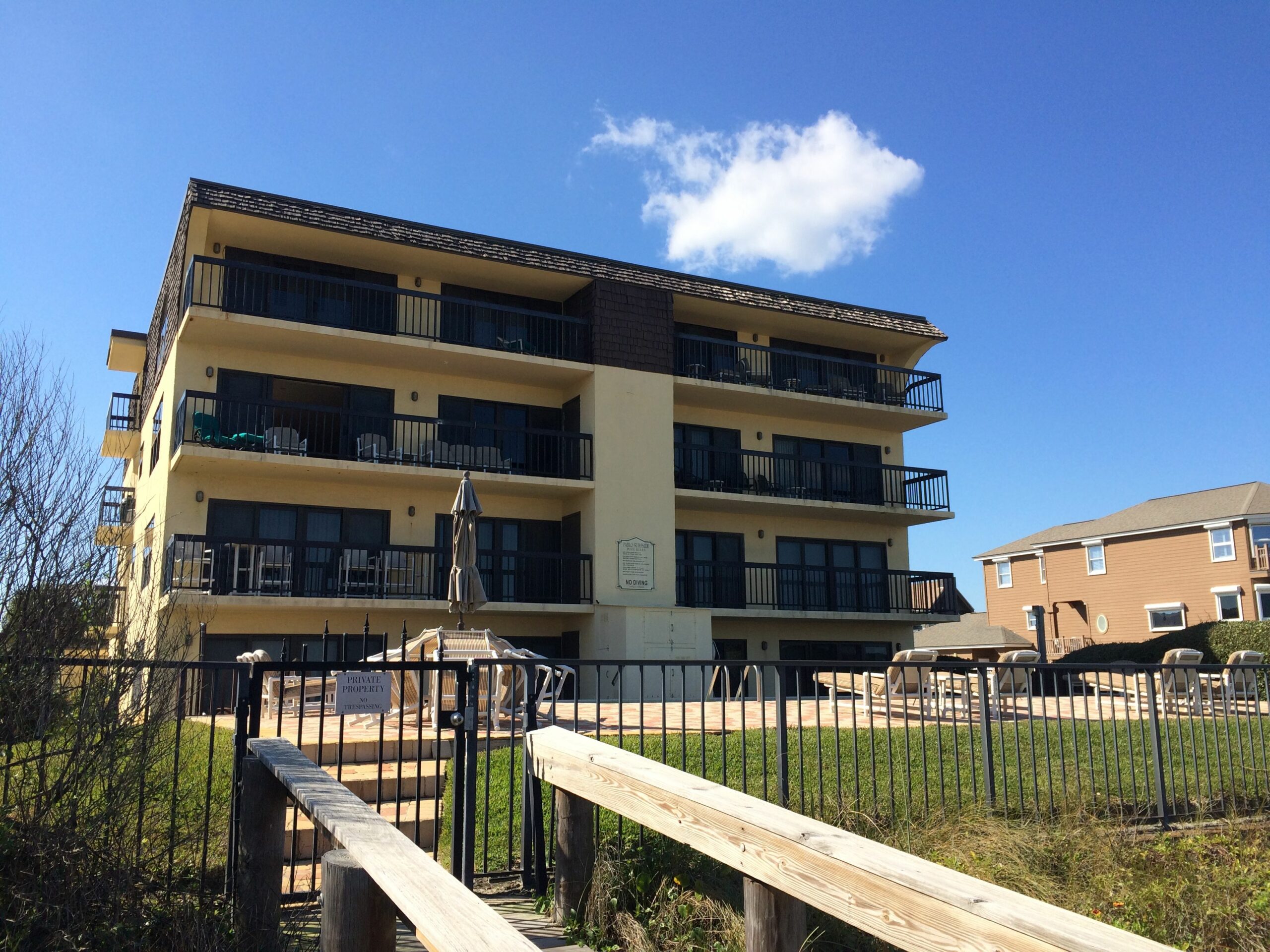 Before Condominium Improvement Project
After Coating and Waterproofing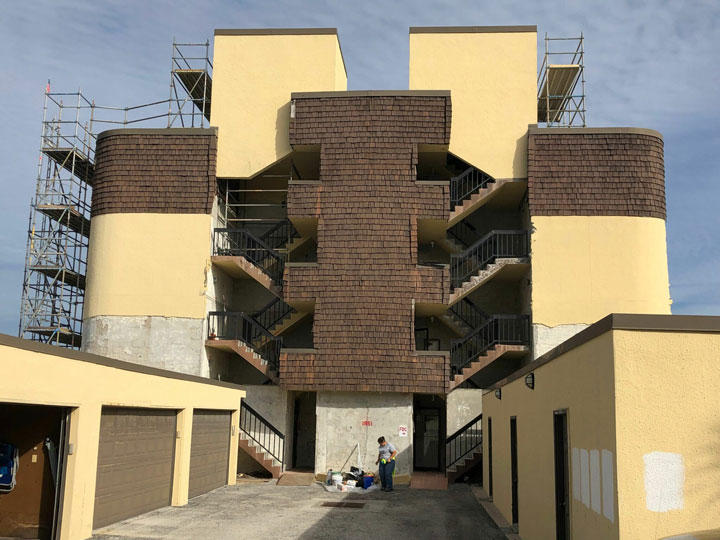 Before Coating and Waterproofing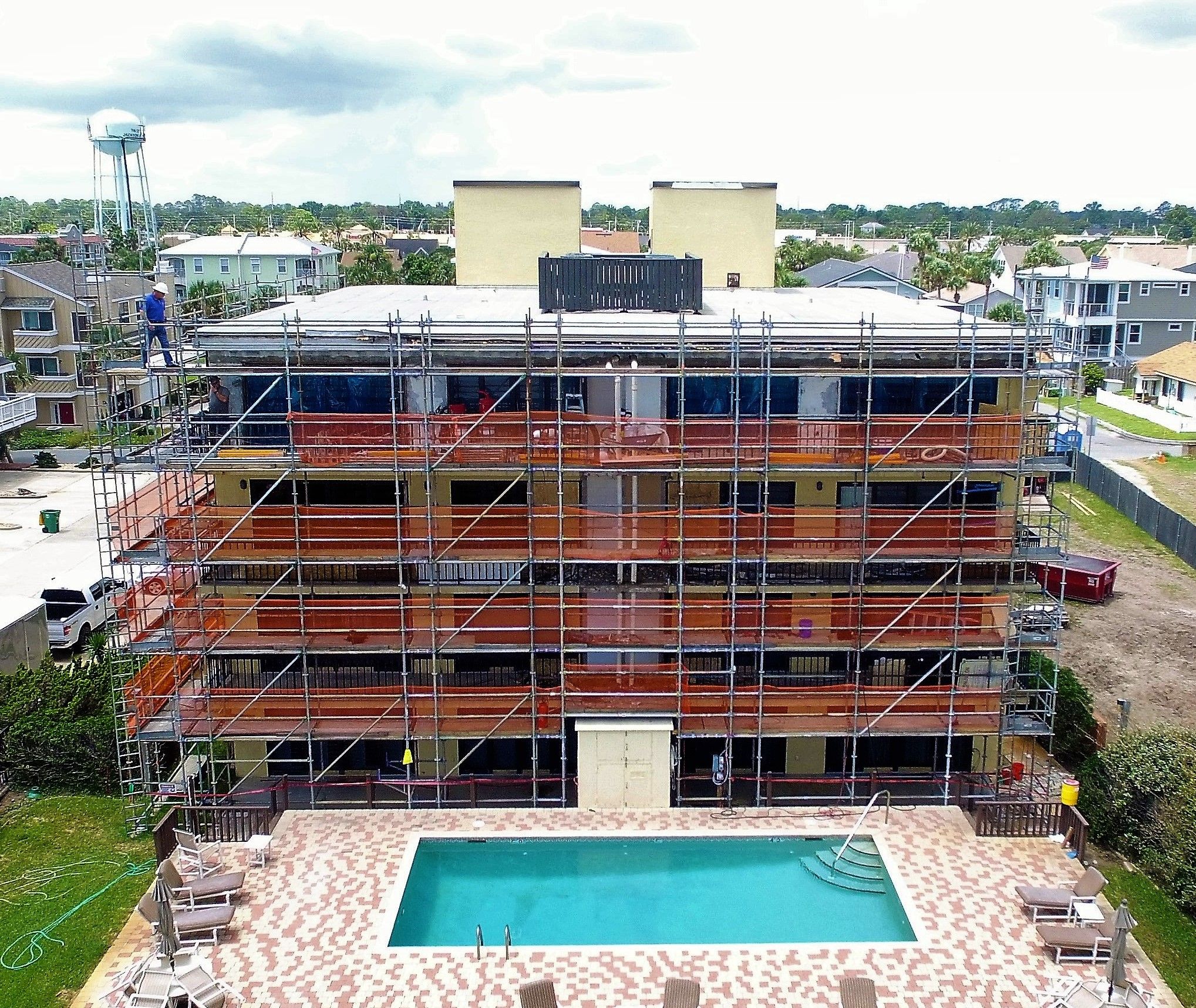 This project consisted of removal and replacement of all exterior cladding and finishes, as well as the removal and replacement of the exterior windows and doors.
The client took our recommendation to modernize the overall style of the building, while undertaking the much needed repairs and improvements.